Calendar
Results
Races Information
Riders Starting List
Rules and Forms
Photo Gallery
Videos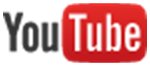 History Results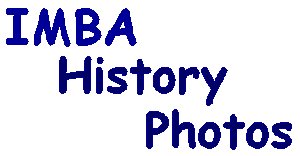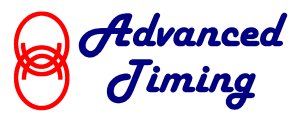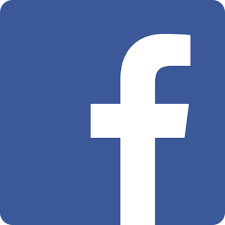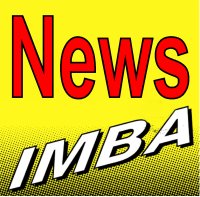 | 13/08/2018 | IMBA EC Race Youth Lower Drayton18.-19.08. canceld
Hello all members of IMBA, Unfortunately we have to cancel the youth IMBA weekend in Lower Drayton (Penkridge) at 18--19. 08. The organizer does not feel able to perform this event with so little interest, even in the national classes.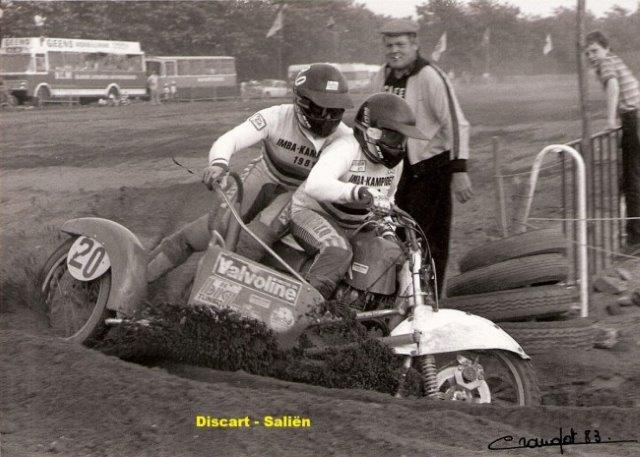 | 27/07/2018 | A final greeting to Marcel Discart ......
The sudden death of Marcel Discart did not go unnoticed. Many thousands of reactions to the social media prove that Marcel has appealed to many people during his impressive motocross career. To give everyone the opportunity to say a personal farewell, there will be an opportunity for greetings on Tuesday 31 July 2018 between 7 and 7.30 pm. Address: Funerarium Van Hove, Grote Markt 42, 2260 Westerlo. For the last 'Way' of Marcel the family chose to do this in private.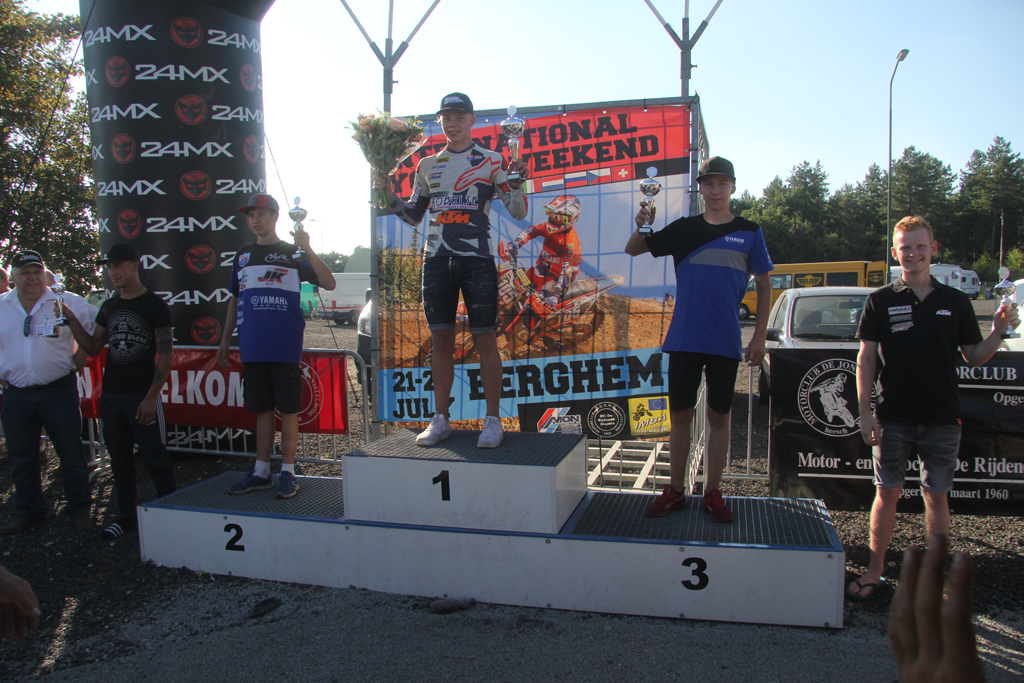 | 22/07/2018 | IMBA Youth Weekend in Berghem Netherlands
On the new course in Berghem "Zevenbergen" it was time for the third exchange of the IMBA Youth 85 cc and MX2. Many riders only participate in individual races and so 29 participants were enrolled in Berghem. The Dutchman Ivano van Erp was not only fastest in training but also took the lead right from the start in the first race. With Romano Aspers it was a compatriot who followed in and the Dane Jayden Young Schmidt followed on rank 3. With rag 4 the leader in the cghapionship of the 85 cc class, Jan Krug (D) also was well in the race and could thus his points account fill up again great. The MX2 guys also had riders who were not at any IMBA youth competitions before and so the championship list will change again after this weekend. Raf ...(read more)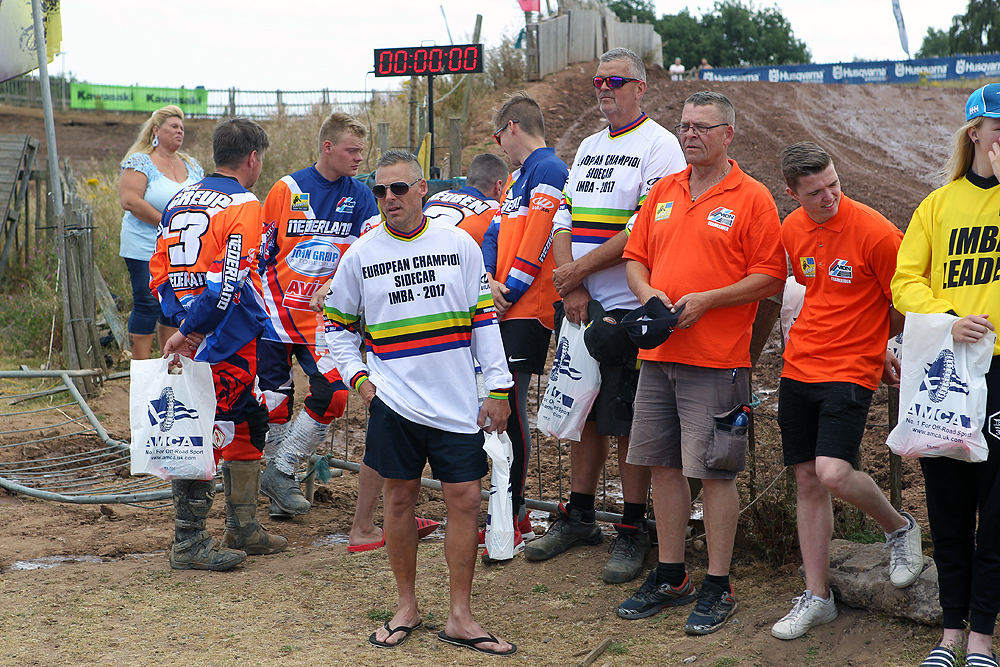 | 16/07/2018 | IMBA EC Race Side car Norley GB
Frank Mulders-Henry Van De Wiel, the reigning IMBA champions of the side car class from the Netherlands, continue to push the rivals to the master stamp. Both races decided for themselves. The third race had to be canceled after the women's race had been stopped and time for helicopter rescue was given priority. Mulders - Vd Wiel 1-1 (1) ((608)) continue to lead the leaderboard with reassuring advantage. In England, the Swiss Marco Boller-Marius Strauss drove again a very consistent diciplated Rernnen 3-2 (2) ((524)) and thus remain with the Dutchman Mike Keuben - Lars De Laat 2-4- (3) ((560)) in the overall ranking close on the heels. The best Britons in fourth place were Tony Grahame - Harley Lloyd 5-3- (4) ((387)). The grandson of IMBA ...(read more)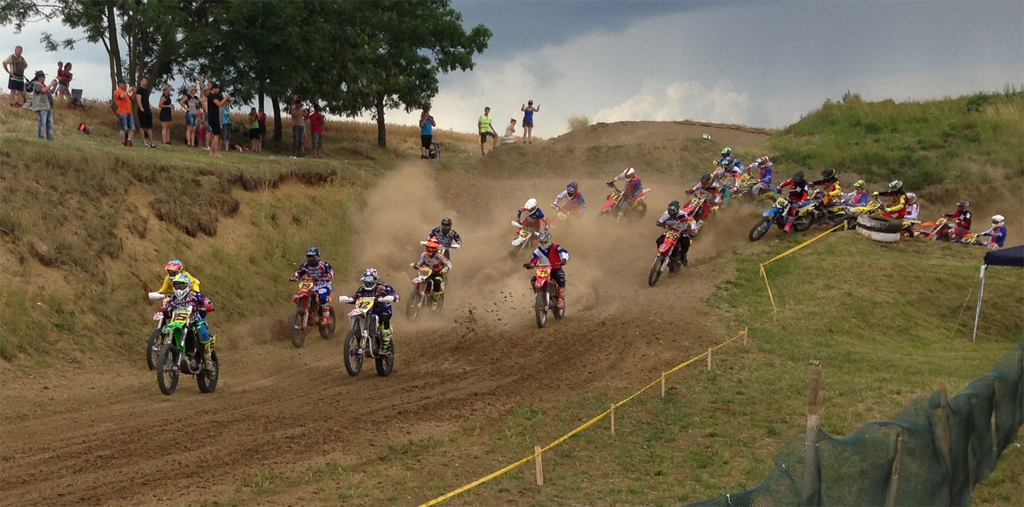 | 15/07/2018 | IMBA EC 85cc and MX2 youth and open class.
If Murphy's Law strikes, a day's program has no chance. When things go wrong ...... The start of the Open had to be stopped immediately before the 15 second table, because all doctors and ambulances were busy with an accident from the previous race. Before it went on then zack 30 minutes have passed. The start of the open class was then after 14.oo clock from the startgate and had to be canceled after the first round. An accident in which the German Alex Farkas injured forced the organizer in turn to stop everything until the doctors were with Alex so far that he could be transported to hospital. Of course we wish Alex all the best and speedy recovery from here. The British were unbeatable on the hart track in Krasny Dvur. The open ...(read more)
Show All News
Show Most Recent 5 News